Please forward this error screen to sharedip-160153129202. The UK has voted to quit the European Union following a referendum on its membership. So how did the Leave campaign win? What started off as are we going to leave the eu trickle soon became a steady stream and ended up as a flood.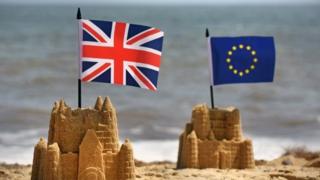 The CBI, the IMF, the OECD, the IFS – an alphabet soup of experts lined up to say economic growth would be hobbled, unemployment would go up, the pound would plummet and British business would be left in a no man's land outside the EU. The Bank of England raised the prospect of a recession while The Treasury said it would be forced to put income tax up and slash spending on the NHS, schools and defence. If that wasn't enough, President Obama suggested the UK would go to the "back of the queue" in terms of securing a trade deal with the US while top EU official Donald Tusk hinted at the end of Western political civilization. Some on the Remain side accepted this was overkill and that so-called "Project Fear" had got a bit out of hand while the Leave campaign was quick to dismiss the naysayers as wealthy, unaccountable elites with their own vested interests talking down Britain. But the fact the public discounted so readily the advice of experts points to something more than just a revolt against the establishment.
It suggested far more people felt left behind and untouched by the economic benefits of five decades of EU involvement being trumpeted. How will Brexit affect your finances? 350m a week extra to spend on the NHS is the kind of political slogan that campaigns dream of: striking, easy to understand and attractive to voters of different ages and political persuasions. No surprise then that Vote Leave chose to splash it across the side of their battle bus. The fact that the claim does not stand up to much scrutiny – the figure is calculated using sums which were disputed by the Treasury Select Committee and described as potentially misleading by the UK Statistics Authority – did not reduce its potency.