LATEST EU REFERENDUM POLLS AND NEWS ON Uk exit eu poll BREXIT ODDSEven Brussels doesn't want another referendum! An EU boss has dismissed calls for a second Brexit referendum – as Nigel Farage frantically U-turned on his call to hold one. Jeroen Dijsselbloem, president of the Eurogroup – which represents EU countries in the euro – said the bloc has 'moved on' from the vote. It comes as the Ukip leader tried to dial down his call for another referendum, insisting that he does not want a fresh vote but fears it may be inevitable.
Even Brussels doesn't want another referendum! Sir John Curtice said those fighting to stop the UK leaving the EU were 'probably wrong' to hope people would think again in the face of fraught negotiations. More than half of Britons say tackling immigration is more important than staying the single marke and 58 per cent approved of Theresa May's handling of Britain's exit from the European Union. The UK's top fund managers have spoken out on Brexit with a mixture of soothing advice, lessons from history and blood-curdling warnings about future recessions here and in the US.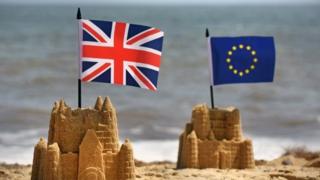 Keep calm – or take cover? The Defence Secretary – who backed a Remain vote – revealed he spent the morning after Brexit speaking to Britain's allies to reassure them the UK would not be 'withdrawing' from the world. Australia's movement to become a republic is back in the spotlight on the back of Brexit. Followers believe Australia should ditch the Monarchy and elect its own head of state.
The moment David Cameron stepped out of No 10 with his wife Samantha on Friday morning, we knew he was going to leap, writes QUENTIN LETTS. Holding hands as they walked to vote, David Cameron and Samantha surely never thought their next joint public appearance would be his announcement he was leaving Downing Street. With the motor industry supporting some 800,000 UK jobs, the referendum result voting in favour of leaving the EU has gone against the wishes of three quarters of firms within the sector. What could Brexit mean for UK motorists?